Security University CNSS - Certified Training Programs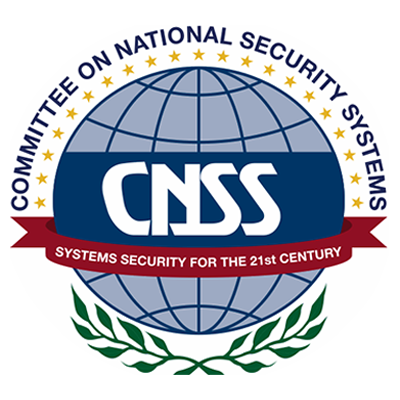 The Information Assurance Courseware Evaluation (IACE) Committee has certified Security University's classes' courseware:
CNSS 4011, 4012, 4013A, 4015, 4016A National Recognition
The National Security Agency (NSA) and the Committee on National Security Systems (CNSS) recognized that Security University security courseware meets the 4011, 4012, 4013A, 4015 and 4016A training standard. These advanced standard are intended for Information Security Professional, Senior System Managers, System Administrators, System Certifiers, and Risk Analysts responsible for the security oversight or management of critical networks. This formal NSA and CNSS certification gives Security University the authority to recognize those candidates who have demonstrated that they have met this training standard. Candidates who have met the standard will be issued a letter of recognition acknowledging their completion of the related requirements. This letter of recognition can be used as confirmation of having met the requirements.
CNSS-approved 4011, 4012, 4013A, 4015, 4016A
Information Systems Security (INFOSEC) Professionals NSTISSI 4011
Senior Systems Managers CNSS 4012
Senior Systems Administrators CNSS 4013A
System Certifiers NSTISSI 4015
Risk Analyst CNSS 4016A
Advanced
Click here to view IACE's verification of Security University's courseware.
For the Q/ISP® (Qualified/ Information Security Professional), Q/ND®, Q/EH®, Q/SA®, Q/PTL® and Q/FE® classes. Also approved are Q/IAP® (Qualified/ Information Assurance Professional) classes Q/AAP®, Q/SNP®, Q/C&A® courses, and the Q/SSE® (Qualified Software Security Expert) classes.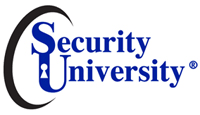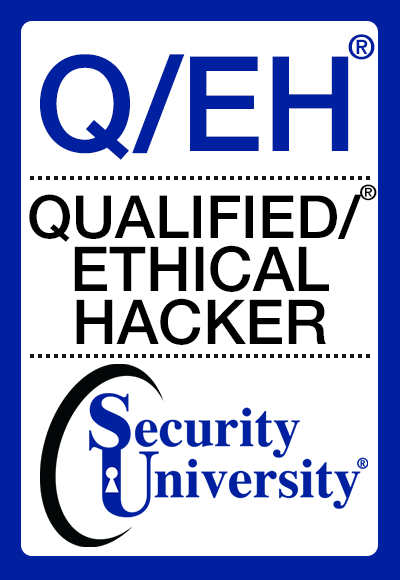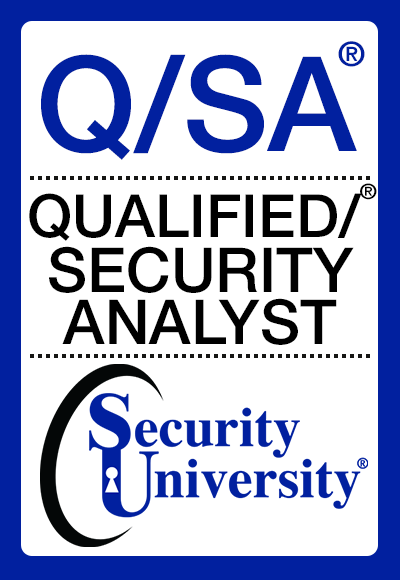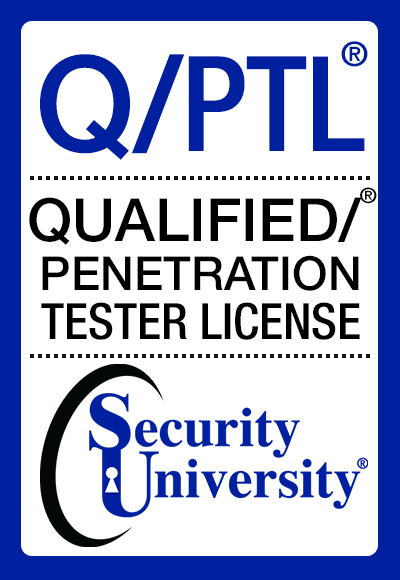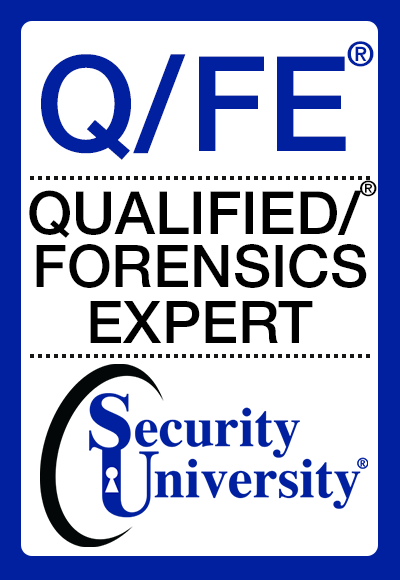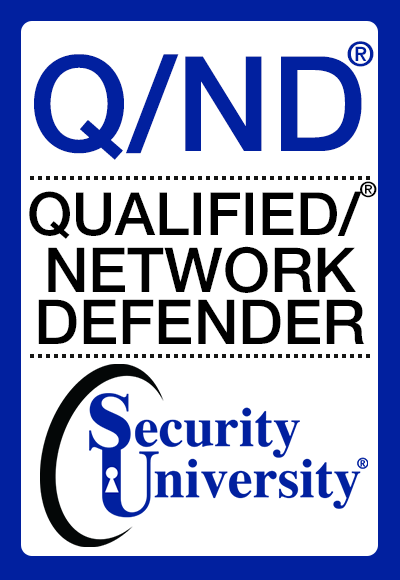 Security University – 4011, 4012, 4013A, 4015, 4016A
Security University is a global computer security training, certification, education and accreditation company specializing in the CNSS-approved "Qualified" computer security, information assurance, software security & wireless security education, and certification. Security University's staff of 30+ highly qualified security instructors teach intense tactical hands-on, vendor neutral computer security skills and risk mitigation information assurance classes. Classes are located in the U.S., Europe and the Middle East.
The Security University Qualified Logos ensure you are Qualified for your job as a computer security, wireless security or software security professional. Security University provides students tactical computer security training and education using leading edge security tools in vendor neutral classes. Security University classes are publicly available or on-site.
IACE information
What is"CNSS"?
The Information Assurance Courseware Evaluation (IACE) Program implements a process to systematically assess the degree to which the courseware from commercial, government, and academic sources maps to the national standards set by the Committee on National Security Systems (CNSS).
The IACE Program is currently managed by the National Information Assurance Education and Training Program Office within the Information Assurance Directorate at NSA. The goal of the IACE Program is to expand the use of national standards in information assurance education and training throughout the nation. These standards were developed for the government, but have been kept unclassified to share with the greater IA community.
The National Centers of Academic Excellence in Information Assurance Education Program is an outreach program designed and operated initially by the National Security Agency (NSA) in the spirit of Presidential Decision Directive 63, (http://www.usdoj.gov/criminal/cybercrime/white_pr.htm) National Policy on Critical Infrastructure Protection, May 1998. The program is now jointly sponsored by the NSA and the Department of Homeland Security (DHS) in support of the President's National Strategy to Secure Cyberspace, February 2003. The goal of the program is to reduce vulnerability in our national information infrastructure by promoting higher education in information assurance (IA), and producing a growing number of professionals with IA expertise in various disciplines. See http://www.nsa.gov/ia/academia/acade00001.cfm for details on the program, criteria, and process, as well as a list of the prestigious universities designated as National Centers of Academic Excellence in Information Assurance Education.
Only Security University provides CNSS-approved CISSP®, CWNA™, CWSP™, Q/SA®, Q/PTL®, Q/SH®, Q/FE®, Q/ND®, and Q/SSE courses. Making the SU Qualified Credentials top of the list of approved security credentials that satisfy the 8570-workforce training and continuing education C1.4.4.13 requirement.
CISSP® is a registered trademark of (ISC)2® SU CISSP Training classes are not endorsed or sponsored by (ISC)2® CEH® CHFI® are EC Council registered trademarks SU CWNA / CWSP Training classes are not endorsed or sponsored by CWNP®
* CompTIA, ISC2, CEH, ISACA, CWNP exams are not included
**Student must complete Q/ISP practical before next Q/ISP class